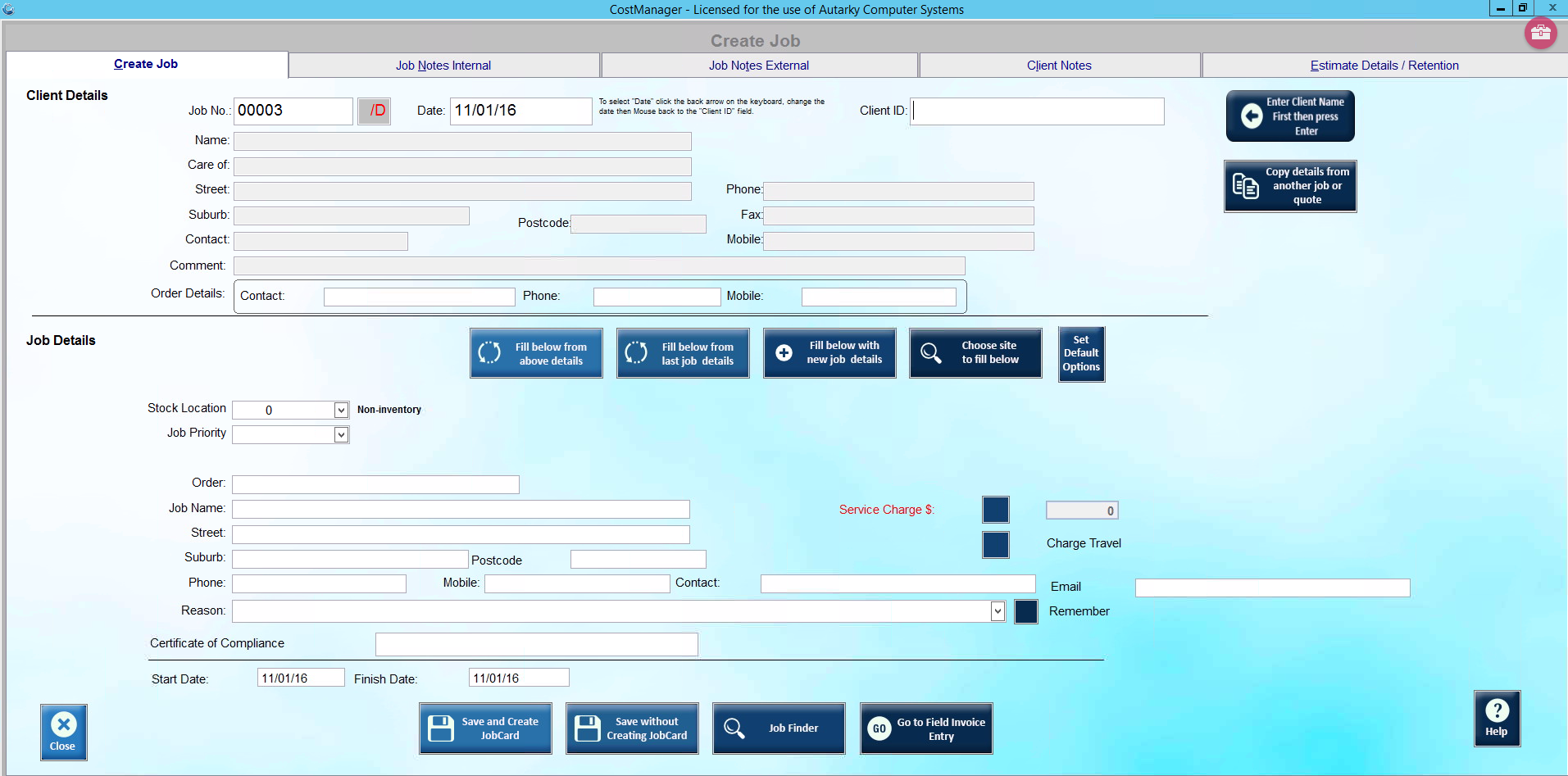 Selecting clients auto populates the top screen, adding clients completes the same function.
Adding a new job you can either select the copy above details, select previous job details, add new details or a new site location.
You can prioritise the job, add order number, along with a job description which is added to the list of descriptions on file.