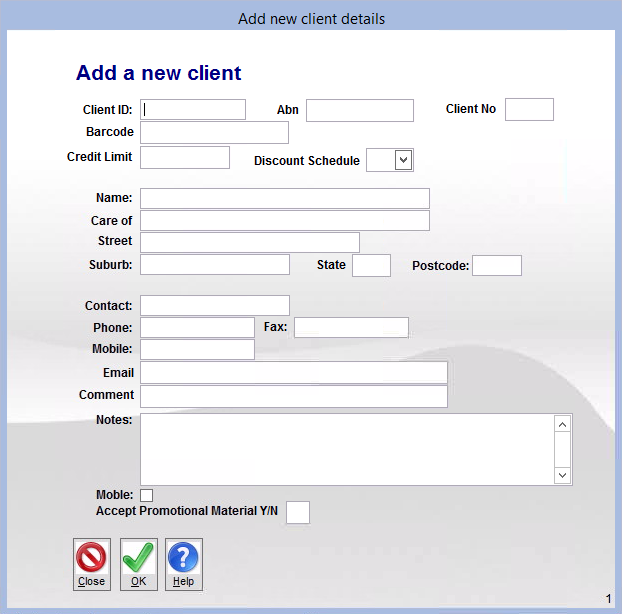 For companies who also use point of sale there is a bar-coding function available for customer identification, loyalty programs and discount schedules.
Simple and easy process to add new clients, with a built in postcode finder.
Setting each customer's credit limit. Add notes about your clients requirements.
Selecting whether your field workers see this client via their Mobile App.
Selecting whether this client is happy to receive your promotional material.