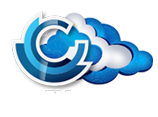 CM Backup is our method of backing up CostManager files in a secure manner.
We have two methods to achieve this dependant on if you are a "cloud" CM client or a "local" client (see below for an explanation)
Cloud CM clients
The backup method is fully automated and is done on a daily basis,  a copy is sent back to you via the CM Cloud Sync method (see HERE)
an email is usually sent to your registered email address on success or failure.
Local CM Client
This method requires a local install of the CM Backup Client.  It works best if the computer is left on and the computer is password protected
The method is to do an incremental backup (ie backup changed files) and uploaded to our cloud based backup server (note! this is a different server to our user  and sync client servers)
If you have a login you can login from here,  and check the backup setup.
If you dont have a login (or have forgotten your login details) you can request it here
Cloud Client
Means your CostManager runs from our cloud servers,  ie you have no local data to backup or restore
Local Client
Means your CostManager is installed either on a local server and you have workstations that log into that,  or you have a local computer on which CM is installed
whilst we will assist with backups,  the computer is not on 24/7 or the computer is not password protected,  then the backup method is purely driven manually by yourselves.